DESIGNED TO EMPOWER PEOPLE
Pixel is an SBA Certified Women-Owned Small Business (WOSB) redefining what it means to design digital services that empower people to do amazing things.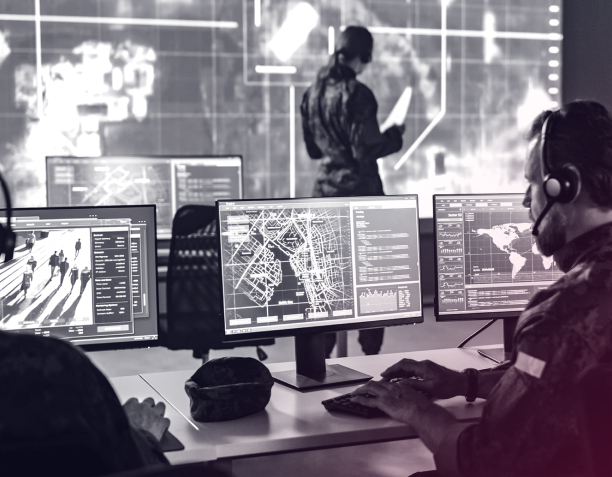 Our mission is to simplify complexity and create intentional digital experiences. We believe in empowering people to do amazing things, and we do this by giving them better tools. Our team of creators, thinkers, and problem solvers do this through the science of design and software best practices. 
At Pixel, we're on a mission to turn complex ideas into digital experiences that inspire and empower. We create exceptional tools that go beyond just getting the job done—they open up new possibilities. 
Our team of engineers and designers apply design thinking and service design to the best technologies, pushing boundaries and fostering innovation.
We're dedicated to excellence. We shape every element to serve a purpose. Our team is a collective of visionaries, each committed to making technology more user-friendly and impactful. Pixel isn't just our name; it's a community of innovative minds striving to make a real difference.
We integrate design best practices, the human-centered approach, and iterative Agile methods to deliver products and services that are as useful as they are beautiful. Our designs are holistic; through our approach, the spans discover to deliver. We practice old-school design theories that stand the test of time and use modern methods like design thinking and the service design approach for lasting solutions to designing branding, products, and services.
Our delivery of software goes beyond mere completion; we craft fully functional websites that stand the test of evolving tech trends. We're code and data agnostic, adept in diverse frameworks from the flexibility of WordPress to the robustness of React and the analytical power of Python. Our aim is to ensure that the final product not only meets the immediate needs but also adapts seamlessly to future challenges, providing a resilient tool in your digital arsenal. Whether it's a sleek website or a complex application, we deliver with precision, performance, and focus on empowering people using the products and services.
NATIONAL GEOSPATIAL INTELLIGENCE AGENCY (NGA)
Our engagement with NGA involved a deep dive into the user environment of analysts working with multi-INT geospatial software. We undertook extensive UX research and testing, rapidly prototyping to refine data visualization and modeling capabilities. This iterative process, paired with our expertise in Angular development and robust DevOps support, was pivotal in evolving mission-critical software to meet the high-stakes needs of the analysts. The outcome was a user experience tailored to enhance the analytic process, facilitating a more intuitive interaction with complex geospatial data.
SPECIAL OPERATIONS COMMAND (USSOCOM)
In collaboration with SOCOM, we modernized legacy systems, consolidating and enhancing them to refine the analysts' workflow. Our work included building tailored geospatial SIGINT and GEOINT software, developing an integrated enterprise system for better app interoperability, and streamlining tool management through a central dashboard. The project also featured the launch of SOCOM's inaugural analyst app marketplace, all supported by in-depth UX research to ensure the delivery of user-centric, mission-optimized functionalities.
INTERNAL REVENUESERVICE (IRS)
Our work with the IRS involves in-depth UX research and design to reimagine and integrate a streamlined auditing process within the Pega Government Platform™. We're transitioning from traditional manual and physical methods to a digital, more efficient approach. This enhancement significantly benefits IRS employees and American taxpayers by simplifying interactions and providing a transparent audit experience. Our efforts are setting the stage for a service that impacts all Americans, equipping the IRS to address immediate operational needs and future organizational goals effectively.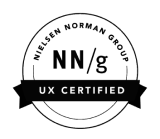 INTERESTED IN WORKING TOGETHER?
PIXEL CREATIVE SERVICES, LLC
CAGE CODE: 7PQP4 PRIMARY NAICS: 541512 SAM UEI#: VPBCEKQMGWR7 MAS GSA Schedule holder: 47QTCA22D0094
ⓒ 2023 PIXEL CREATIVE SERVICES, LLC | ALL RIGHTS RESERVED